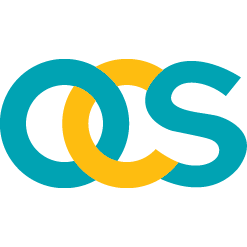 OCS has over 3,500 cleaning staff nationwide. These cleaners are the backbone of the company and their commitment and contribution never go unnoticed.
Recently, OCS Wairarapa celebrated the long service of two outstanding team members, Maureen Cooper and Diane Taylor, who have achieved an incredible 35 and 36 years respectively. Maureen and Diane celebrated their long service achievement over dinner with Wayne Johns (Wairarapa Branch Manager), Clinton McKee (Central Region Manager) and Gavin Upston (General Manager – Facilities Services).
"It is with great pride and respect that I recently attended a dinner to celebrate Maureen and Diane's 35 and 36 years of service with OCS in the Wairarapa. Both these women over this period have provided fantastic service and a commitment to their respective clients that has been astonishing." says Clinton McKee.
Maureen has been the resident cleaner at Masterton Medical for the past 18 years and prior to that she worked at ACC/Departmental Building and various Government Departments. Diane has spent the majority of her career with OCS at the local Department of Corrections, and previously worked at the Departmental building with Maureen.
Maureen and Diane have been an invaluable asset to Wayne Johns and the team over the years and OCS are extremely lucky to have the loyalty of these two employees.