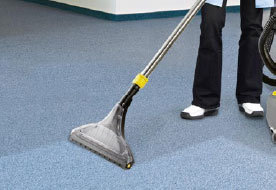 We all like to feel valued and appreciated
Cleaning is one of the most important industries in the world, yet most of the people undertaking this important work are invisible to you. Every day, skilled hard working cleaning staff are onsite to ensure your premises are ready to go for the next business day.
Tens of thousands of cleaners work day, night and weekends to keep your working and living environments clean, safe and hygienic.
It's time to stop and think about our cleaners and recognise the hard work that they do, often under the radar of normal working hours and often out of sight. So we've developed a special day once a year dedicated to cleaners to show they are valued and appreciated.
Thank Your Cleaner Day will be launched for the very first time on October 21st 2015.
Companies in New Zealand just like yours, that are cleaned and maintained by registered BSCNZ qualified cleaners will be supporting Thank Your Cleaner Day. So why not join them and take this opportunity to thank the cleaners who are looking after your premises, keeping them clean, safe and hygienic day in and day out.
Let them know you recognise and value their work, you are aware of their vital contribution to their business and that you appreciate them. We all like to feel valued and appreciated.
A message from BSCNZ and partner Kärcher
Lillian Small, Chief Executive Officer for the Building Service Contractors Association of New Zealand says "I am very proud to be launching the inaugural Thank Your Cleaner Day campaign on 21st October 2015, in association with Kärcher NZ. This event will become the designated day each year to celebrate and acknowledge the vital contribution that professional cleaners make to our everyday lives.
We appreciate that tens of thousands of cleaners work day and night and weekends to keep our working and living environments clean and hygienic. Not all of these people are visible to those who benefit from the clean, safe and hygienic environments professional cleaners create. We also know, that hygienically clean environments contribute significantly to the overall health and wellbeing of everyone in our communities and cities nationwide, and help generate a positive image for individual businesses and for New Zealand as a whole.
In the absence of a special day which celebrates their skilled contribution to our working and recreational environments, they are rarely given a second thought. Now is the time to change that."
Mike Roberts, Managing Director of Kärcher NZ says that "From Kärchers perspective, we are proud and privileged to be the global partner of this worthy Thank Your Cleaner Day campaign. As a leading global cleaning equipment & technology company we recognise the importance of building service contractors and the opportunity to further enhance the awareness and recognition of those efforts in this industry. We look forward to rolling this campaign out across the globe and have the day universally accepted with BSC's and help "make a difference".