We all like to feel valued and appreciated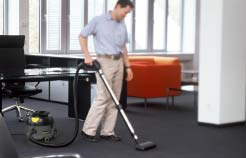 Cleaning is one of the most important industries in the world, yet most of the people undertaking this important work are invisible to you. Every day, skilled hard working cleaning staff are onsite to ensure your premises are ready to go for the next business day.
Tens of thousands of cleaners work day, night and weekends to keep your working and living environments clean, safe and hygienic.
It's time to stop and think about our cleaners and recognise the hard work that they do, often under the radar of normal working hours and often out of sight. So we've developed a special day once a year dedicated to cleaners to show they are valued and appreciated. Thank Your Cleaner Day was launched for the very first time on October 19th 2016 and your business has the opportunity to get involved this year on 17th October 2018.
---
Thank Your Cleaner Day is made possible by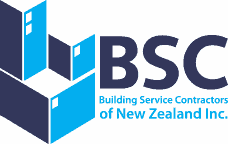 As Chief Executive Officer for the Building Service Contractors of New Zealand Inc. (BSCNZ) I am very proud to be launching the inaugural Thank Your Cleaner Day campaign on 19th October 2016. This event will become the designated day each year to celebrate and acknowledge the vital contribution that professional cleaners make to our everyday lives. The best way to care for your building, your people, your clients and your customers is to use a registered BSCNZ member as they are committed to upholding the highest standards of service and best practise outlined in our principles and code of practice.
Lillian Small
BSCNZ
CEO

As Managing Director of KARCHER New Zealand we are very proud and privileged to be the sponsor of this worthy Thank Your Cleaner Day campaign. As a leading global cleaning equipment & technology company we recognise the importance of building service contractors and the opportunity to further enhance the awareness and recognition of those efforts in this industry. We look forward to rolling this campaign out across the globe and have the day universally accepted with BSC's help "make a difference".
Mike Roberts,
Managing Director of Kärcher NZ
---
Download the brochure
When is it?
Thank Your Cleaner Day is on:
Add date to Outlook & other calendars
---
Can I get involved?
If your company uses a BSCNZ cleaner, ask your contractor, they have everything you need. If your company doesn't use a BSCNZ cleaner, you can still give thanks